Did you think it was ever too late to run or walk in a 5k? Do you think participating in a 5k would be unattainable due to your current age or fitness level? I'm here to tell you it's NOT too late and DO NOT hesitate because of your age and/or current shape! I would encourage everyone to put on some walking/running shoes and give it a go! Start with 5 minutes a day, then 10, then 20, and so forth!! You would be surprised at how amazing you will feel releasing those endorphins and getting stronger by the day!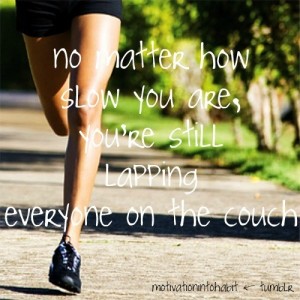 On Monday, August 11, 2014, I participated in a 5k on Long Island, NY (where I was born and raised). The best part was that my mom was the one who signed us up and started the recruiting process – including her long time friend and fellow Nassau County employee, Terri! The race, called the NCPD Memorial 5k, was put on by the Nassau Police Running Club. Funds raised from the event will benefit a scholarship in the name of 6 Nassau County police officers who have passed away in the line of duty: Gary Farley, Michael J. Califano, Geoffrey J. Breitkopf, Charlie Cole, Joseph Olivieri and Artie Lopez.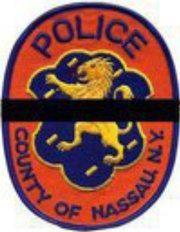 I'll never forget when my mom called me a few weeks back and told me that she wanted to sign up for this race during my August visit to Long Island. I was thrilled that we could spend time doing a hobby that I absolutely love and that she was recently getting into! Ever since I got her a Fitbit pedometer for Mother's Day, she has turned into a dedicated daily walker trying to get her step count in!! Not only did she want to do the race for her physical health, but also because she knew a majority of the officers personally and wanted to honor their memory!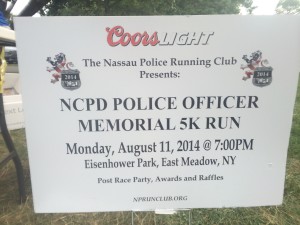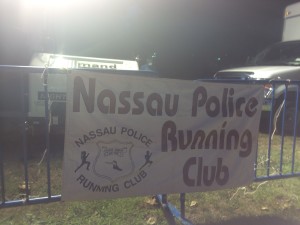 The night of the race was really a beautiful evening! Probably my only complaint would be the amount of humidity for this now converted desert gal. I didn't check it at the exact time we were racing, but a few hours later it was up to 80% and Phoenix averages in the 30% all year round, so quite the difference yikes lol!!
I saw the race as a great opportunity to invite other long-time Long Island friends! My pal Erin from elementary school joined us! She felt a mix of nerves and excitement, and I was so proud of her for going out of her comfort zone!
Here are some pre-race photos to show our excitement! From left: My mom, Me, Terri, and Erin!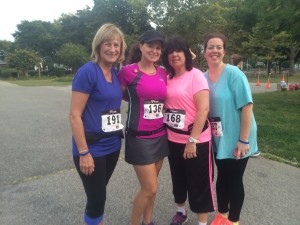 And of course we took a selfie!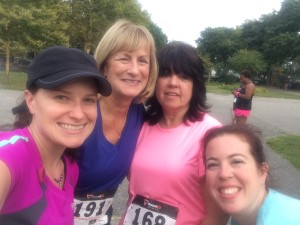 And some photos of the crowds:
By 7pm we headed to the start line! I positioned myself towards the front because I wanted to run competitively. I told my mom that after I finished I would go back and find her!
Shortly after we started I got my routine racing selfie: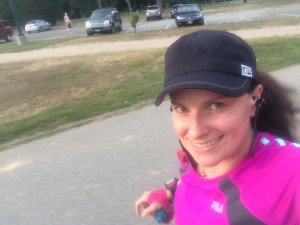 And a shot of the runners in front of me: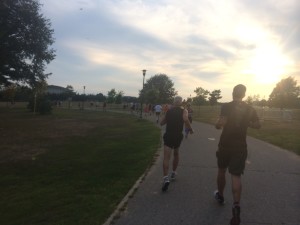 The race course had us running the same loop twice so with about a 1/4 mile left, I saw my mom and Terri and they got a shot of me in action!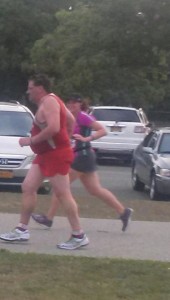 A couple of minutes later, I crossed the finish line with a time of 25:17 minutes. Then I headed back and found my mom and Terri! They had a little over a mile left!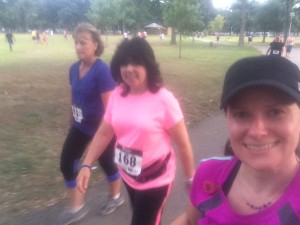 I wanted to get everyone crossing the finish line so I ran ahead and got the shots! Erin and her friend Will just finished!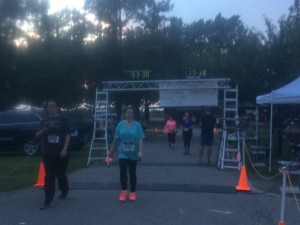 Wow look at mom whip past that line woot woot!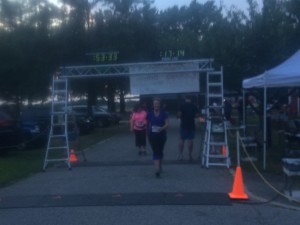 After everyone completed the race, we got in line for food! It was a long line so we had plenty of time for selfies!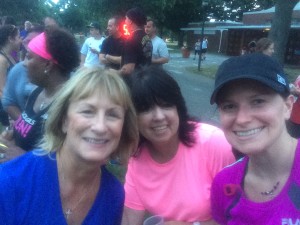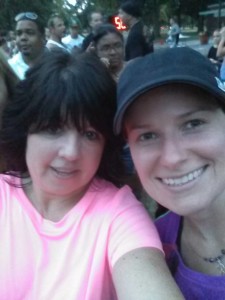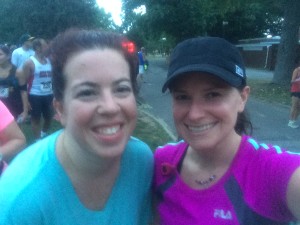 By about 8:30pm they started the raffles and the award ceremonies! Even though I didn't PR my time, it turns out I was the 3rd place female in the Law Enforcement Division! I was so thrilled that my mom and friend got to see me get an award! I felt truly honored!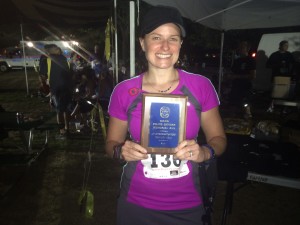 All in all it was a great race with a great cause, that brought family and long time friends together!! My mom is already talking about signing up for another one! GO MOM!!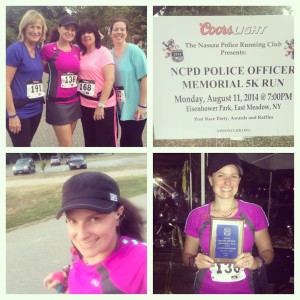 So tell me, if you haven't done a 5k, would you consider participating in one now?? And if you have done a 5k or other races, what inspired you to try something new or even get off that couch??

Follow