Ok, now in the morning I am usually a major smoothie person. Especially because I love my Shakeology so much (it is my daily dose of dense nutrition you know 🙂 ). However after several requests from the hubby, I decided that I needed to change our morning routine and make some pancakes from scratch. Pancakes with real, whole foods ingredients of course – not instant from the box! 🙂
The original recipe can be found here (http://civilizedcavemancooking.com/breakfast/perfect-paleo-pancakes/). To my delight, these 4 ingredient Paleo pancakes turned out amazingly well! One batch calls for 3  bananas, 3 eggs, 1/2 cup nut butter (I used almond butter), and 2 teaspoons cinnamon. All of these ingredients go in a high speed blender or food processor.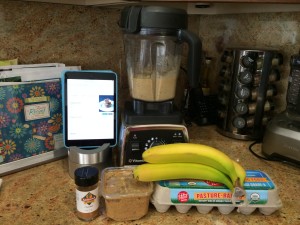 You will want to preheat your skillet and "grease" it with coconut oil. Because coconut oil has a unique composition of fatty acids (90% saturated), it is highly resistant to oxidation at high heats. This makes it an ideal oil for cooking food at higher temperatures.
When purchasing coconut oil, it is best to choose the unrefined or (extra) virgin form. It is even more beneficial to choose a variety that is organic and raw. Refined coconut oils can be compromised during high heat processing and treated with chemicals, destroying the health benefits.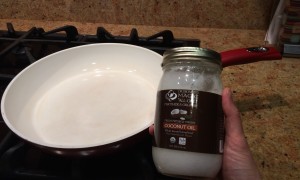 The trick with these pancakes (and luckily I caught this tip from reading the comments) is to make sure you keep the pan on LOW heat. I cannot stress this enough! Out of 10, I kept my dial between 4 and 5. Now they do take longer to make, but trust me when I tell you it is totally worth it so you get the pancake consistency that you are used with a boxed brand or IHOP lol!
And, just like with typical pancakes, you want to see the bubbles forming before you flip the pancakes.
If you want to change up the flavor, you can get creative and add cacao nibs, berries, or nuts. I usually pour the batter in the pan and then slowly sprinkle on my  "extra" so that the base of the batter remains unadulterated and you can make a variety! For example, I added cacao nibs for a chocolatey crunch (seen below on left) and I even tried a chocolate chip/blueberry combination (see below on right). Yum!!
They may have taken a few extra minutes to prepare, but they were so worth it! And they tasted so good that I couldn't get them to the plate fast enough because my husband was gobbling them up!!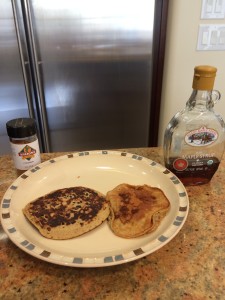 I even stored the leftover pancakes (I managed to sneak 2 away from my husband's sight lol) in the frig and then we enjoyed them later in the week just by reheating in the toaster oven.
Top them with pure maple syrup, extra cinnamon, fruit or any of your favorite toppings and enjoy!
If it's the Fall season, try adding pumpkin puree!! I added 3 tablespoons of organic pumpkin puree and they came out wonderful!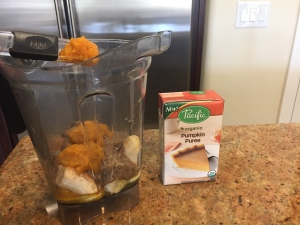 Another Fall season tip, you can add Pumpkin Syrup as a topping! See the recipe for homemade pumpkin syrup in another blog post, "It's Pumpkin Recipe Time!!"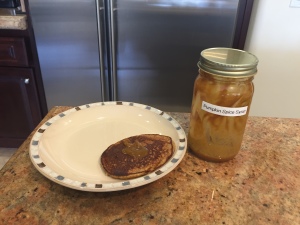 Or you can get really creative like my best friend Monica, and you can take the same batter and turn them into muffins!!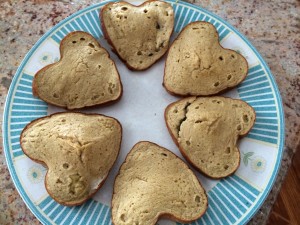 Please enjoy and don't forget to let me know how they turn out if you make them!

Follow