Similar to last year when I was traveling a great deal, it would appear that once again I've put on a few "vacation" pounds. Click here to read more about last year's weight loss journey – Fall 2013 Weight Loss Journey with Team Beachbody.
Over the past several months, I've been fortunate enough to travel to New York, Michigan, Nevada, and California (some of those places more than once) since April. However, since about April 1st, I realized that I've put on about 7 of these "vacation" or "too much fun" pounds. So just like last Fall when I saw a post from Corine Green, aka Zucchini Runner, about a challenge group with Beachbody, I jumped at the chance to join in!! The timing is great for me and of course it's summer (gotta look good when I'm getting my Yoga/SUP on right?!) so I knew I would be able to commit!
As it turns out, we are doing a 60 Day PiYo Challenge (a low impact, high intensity, pilates and yoga inspired workout series created by Chalene Johnson). In order to reap the most benefits though – nutrition is going to be a HUGE factor! Over the past 2 weeks, I have made major changes in my diet including cutting back on – dining out, processed carbohydrates, and calorie-spiking beverages. I have gone back to a much more clean eating lifestyle and have made a variety of healthy meals at home. Don't get me wrong – I have splurged a bit on the weekends (not every meal on the weekend though)! I think that's okay because of the 80/20 rule – 80% on track and 20% splurges!
Now when I heard about Beachbody's new 3 Day Refresh program, I was thoroughly intrigued. The testimonials claimed that the average weight loss is 3 pounds. The program is designed to allow your body to detox or "refresh" and to help you break the cycle of bad eating habits. The program also allows mild to moderate exercise, which meant I could continue to do my PiYo workouts daily! Corine had tried the program herself and was successful, so I thought, "why not?!"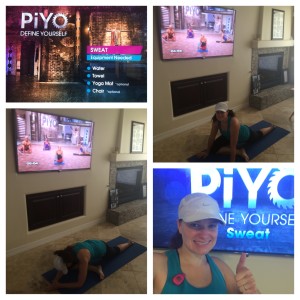 One of my biggest concerns in scheduling my refresh was whether dining out would fit in. After talking to Corine she explained that it is doable to eat out, but it's much more preferable to eat in. Based on that, I went ahead and scheduled 3 consecutive days when I knew I could be set up for success!
Here's a summary of what a day looks like:
Breakfast: Shakeology plus 1 fruit option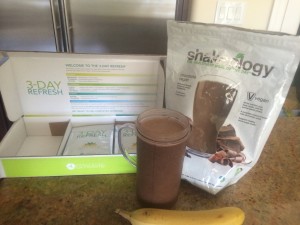 Tea break: Unsweetened green or herbal tea (optional)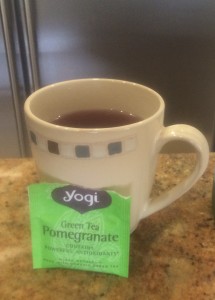 Mid-morning: Fiber Sweep Digestive Sweep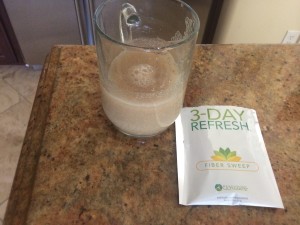 Lunch: Vanilla Fresh Shake + 1 fruit + 1 veggie + 1 healthy fat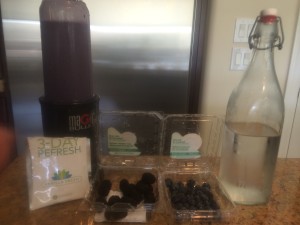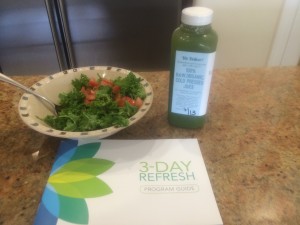 Snack: 1 veggie option or 1 raw juice option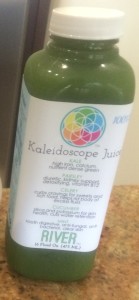 Tea break: Unsweetened green or herbal tea (optional)
Dinner: Vanilla Fresh shake + 1 option from Dinner Recipes list
Another great dinner option that fits the plan is homemade Gazpacho. It's has a blended tomato base with a bunch of freshly chopped veggies added.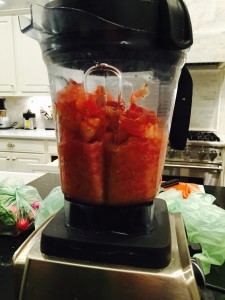 The healthy fat comes from adding avocado. It's a delicious and very filling dinner option!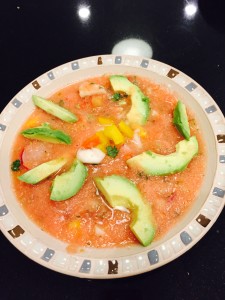 Tea break: Unsweetened green or herbal tea (optional)
My 3 days consisted of me following the plan, staying home as much as possible, taking time to relax (i.e. baths, reading for pleasure), and drinking LOTS of water! Please note that the Energizing Vegetable Soup is a recipe from Elaina Love. I decided to make it though because it follows the guidelines of a healthy vegetable serving plus a healthy fat (avocado).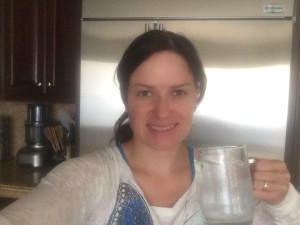 On day 4, when I weighed myself and took my measurements, I was elated to discover that I had lost 3.2 pounds and 3 inches in the waist, hip, and thighs area!!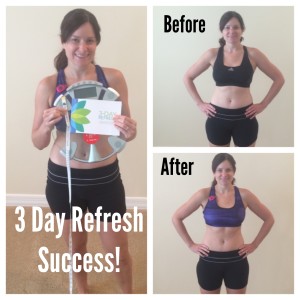 I've decided that it's important for me to keep this momentum going! So on day 4, I modeled the program, but the main difference is that I consumed more calories and put back lean proteins into my diet. This includes a salad with wild caught tuna for lunch and baked miso salmon with veggies for dinner.
I'm happy to report, that I've actually lost another 0.6 pounds since keeping up these good routines! The weekend is coming up so I'm prepared to enjoy a mix of splurges, clean eating, and of course Piyo workouts, and even a hike. I'm sure that over the next few weeks my average weight loss should look more like a 1-2 pounds a week instead of 1 pound lost per day, which is totally fine with me!
I highly recommend the 3 Day Refresh and I've already ordered another kit so that I can detox or "refresh" my body again in August! I've heard of others using this program as a monthly or quarterly cleanse, and I absolutely love that idea! It's a very doable program that I think anybody can incorporate into their routine every once in a while for a refresh! 🙂
And don't shy away if you have a 9 to 5 office type of job! There is no reason why you can't make the meals ahead and bring your shakes with you! This 3 Day program takes all the guesswork out of your meals and makes eating as simple as possible!
If you want to know more about this program, please feel free to email me or message me on Facebook!
If you are ready to purchase the program, visit my SHOP: Health & Fitness Programs page!

Follow