I am always on the lookout for healthy snacks & bars to take on the go, and recently I was able to try GoMacro bars!!  GoMacro sent a complimentary box of assorted MacroBar Minis to some of the CROs (Chief Running Officers) of my #RunEatTweetAZ group for us to review! These bars are organic, vegan, soy-free, gluten-free, non-GMO, and kosher! They also use mostly raw ingredients!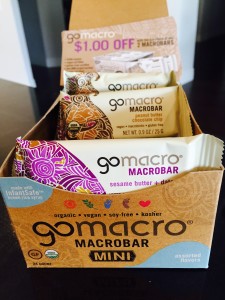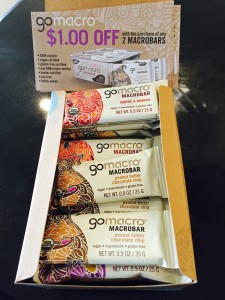 Overall there were 24 bars in the box with 11 different flavors including peanut butter, cashew, sunflower butter, and almond butter with carob to name a few!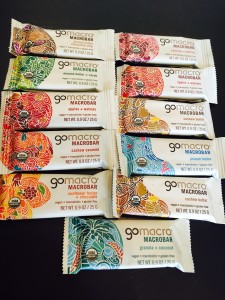 Earlier I mentioned that I am always looking for healthy snacks. Well, with the rate of obesity and diseases going up, it's becoming more and more important for us to get back to a macrobiotic diet. According to About.com, macrobiotics is a lifestyle and dietary philosophy that promotes health, longevity and healing, through a largely plant-based diet. A macrobiotic diet encourages purchasing organic and minimally treated food to reduce the presence of pesticides, hormones, and other toxins in your food. Purchasing locally sourced is another important aspect to ensure you will be eating foods natural to your environment.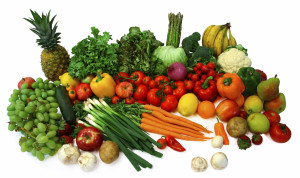 So why do I bring up the subject of macrobiotics? Well, GoMacro is a family-owned company that believes that a macrobiotic lifestyle is critical to a long, healthy life and they are on a mission to promote a healthy sustainable lifestyle. The story of the family members is one of hope and courage. Read about how Amelia went from being diagnosed with breast cancer in 2003 to becoming a healthy, cancer-free businesswoman, bringing the world wholesome snacks with her daughter Jola!
I was excited to try the bars so I brought some with me to a #RunEatTweetAZ trail run event on June 8!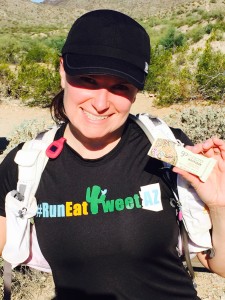 Here's fellow CRO Corine (a.k.a. Zucchini Runner) and I enjoying our bars!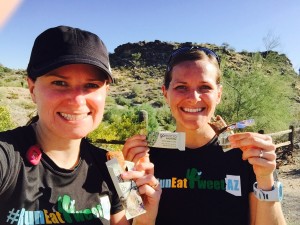 My husband Evan enjoys GoMacro bars after a workout too!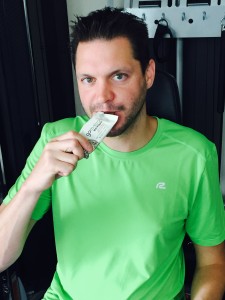 I love that the bars are made with REAL ingredients! Typically if I can't pronounce a word on the ingredient list, I AVOID the product all together!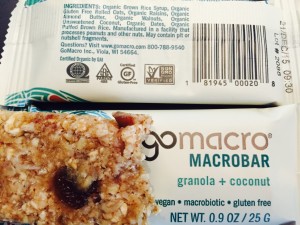 And you can actually SEE the ingredients in the bar! For instance, I can clearly see the dates, cranberries, raisins, and gluten-free oats in this bar!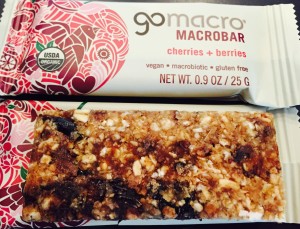 Even the sesame seeds in the sesame butter bar can be seen! 🙂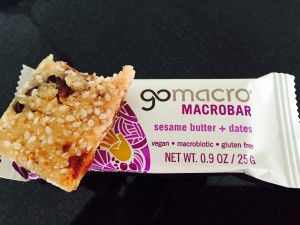 Exciting news! GoMacro is hosting a GIVEAWAY! Be sure to visit the #RunEatTweetAZ Facebook page to see how to enter!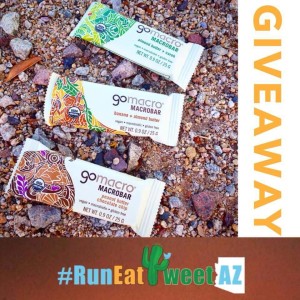 More exciting news – GoMacro is offering a one-time discount code! Head to the GoMacro shop link and enter code "BLOGGER" at checkout and to get 40% off your first order!
You can also find GoMacro bars at grocery stores near you! Here in Phoenix, they can be found at Whole Foods, Sprouts, and even Safeway! Check the store locater to see what stores they are at near you! You also have the option of purchasing the regular size or mini bars depending on your needs!
Another way to get ahold of the GoMacro bars is to subscribe to their auto-ship program! When you subscribe you'll get free shipping plus a 5% discount on two or more trays per month. Click this link to learn more!
Be sure to show love to GoMacro by checking out their social media pages!
Twitter: https://twitter.com/gomacro/
Facebook: https://www.facebook.com/gomacro
Pinterest: https://www.pinterest.com/gomacro/
Instagram: https://instagram.com/gomacro/
Tell me, have you tried GoMacro before? Are you diligent about the ingredients in your food?! Share in the comments section! I would love to hear from you! 🙂

Follow