Wassup gangeez! It's The Silent Assassin here, member of #RunEatTweet. I'm taking over Cook And Run With Kristin today, talking about how to pick your first marathon. I met Kristin on one of our monthly group outings that #RunEatTweet puts on. It's a cool group of bloggers who run and eat…or maybe its runners who eat and blog?! At any rate, there's always some running, eating, and tweeting going on. I was surprised to find out when doing this blog swap that Kristin has yet to run a full marathon. So, today, I'm going to give her and you some tips and advice on how to pick your first full.
So, now that you've conquered the 5k, the 10k, the 15k, and the half marathon, now what?!  That's basically the train of thought for runners accomplishing running goals starting small and gradually moving up in distance.  The most logical answer would be, a MARATHON!  Cool!  But where do I even begin?!
Well, even before mapping out a marathon training plan, the very first thing you have to decide is, 'Which race should be my first Marathon race?!".  Decisions, decisions, decisions…
There are thousands of marathons around the globe.  And there are all types of races that are of marathon distance.  Do you like road or trail?  Do you like to run in hot or cold weather?  Are you wanting to travel or stay close to home?  Do you want a flat or hilly course?  So many questions right?!  Are you getting knots in your stomach yet?  Well, don't fret.  I've got some tips and advice on how to make your first Marathon as memorable as can be.  Well, let's put it this way.  I'll help you decide what will be your first marathon.  You make the memories.  Ready?  Set?  Let's go!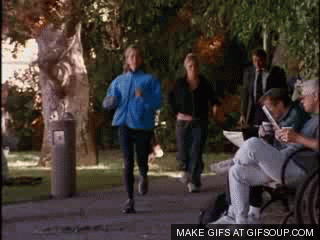 Time of day for the race
What kind of weather conditions are you more comfortable running in?  Take the race aspect out of it for now.  We are talking strictly about training.   You should know, that based on your mileage, you should be thinking about 3 months out from your first marathon.  So 3 months out until the marathon, what will the weather be like?  Be honest with yourself and use your training to help decide the marathon.  Do you like to run in the cold, warm, or hot weather?  Do you perform better in the early am or maybe later at night…like when RnR Las Vegas starts?

Local or Travel
Along with race time, you need to decide if your first marathon will be local or if there will be traveling involved.  Traveling could cause added stress to your first marathon experience.  Not only that, you can almost guarantee extra costs for flights, rental car, gas, hotel, food, etc.  Plan carefully.  The lure of going to destinations for your first marathon could be costly.  Also, don't forget that the destination may have different weather conditions and climates than what you are used to during training.  Traveling may also mean different environments, food and culture.  It might be hard to duplicate that part of your training.  But with all of that, you also get the benefits of visiting a place you probably wouldn't visit if not for a race.  You'll have to keep all of that in mind.
If you don't want to deal with all of that (possible) added stress, you could choose to stay local.  Staying local means little to no traveling plans.  It means knowing the climate and changes in weather.  It also means sleeping in your own bed, showering in your own shower, and having the home crowd cheer you on across the finish line.  There's nothing better than seeing familiar faces and family cheering you on at the end of 26.2 miles.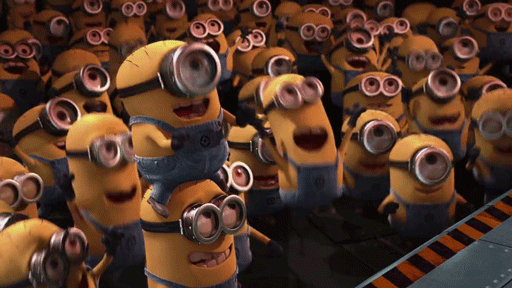 Size of the race
For your first marathon, do you want it to be a giant party?  Or do you want it to be intimate?  Some runners like all the big city races with the big entries and the big crowds.  The crowds, the music, the on course entertainment can all be big motivators.  Seeing crowds cheering you on or having bands on the course playing music when you have dead legs or thoughts of quitting can be quite the thing you need to push through.  If that's not for you, then maybe you want the small intimate crowds and venues.  Maybe you don't wanna feel like your engulfed by a sea of runners.  Maybe you don't want to feel like a rabbit when the gun goes off trying to jockey for position.  And maybe you don't like to wait 30 mins after the gun sounds to just cross the start line.  If that's the case, maybe your first marathon should be a low-key marathon.  Low key and smaller crowds may mean getting into a rhythm faster and getting into your comfort zone quicker.  Maybe the thought of running alone keeps you at peace and focused.  There are pro's and con's for both.  Pick the size based on what you think you'll feel most confident with.  Does this freak you out?!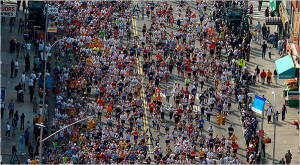 And finally the Course
There's a whole slew of course types to choose from.  There are loops, point to point, out and backs, trails, road, hard, easy, hilly, all downhill…again with the choices.  For me, the course selection is all about the scenery.  Ok, yes, it does matter to me if there are hills, but training should take care of that once you make the decision on the marathon of choice.  But for me, I'd rather look at beaches and nature than sky scrapers and city buildings.  And BQ'ing (Boston qualifying) should not be the goal for your first marathon IMHO.  So picking courses that are all downhill may not be the best choice.  Remember, you will want to design your training around the marathon you pick.  So picking Big Cottonwood because it's all downhill also will mean finding the right training ground to mimic the drop in elevation.  Look at the profile for Big Cottonwood.  You'll have to treat your quads to a special massage after this run.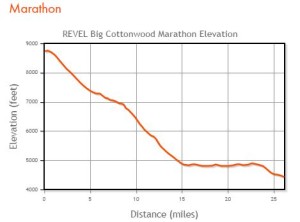 Summary
So, using all of this information…my first pick for my first marathon was The Phoenix Marathon '14.  The time of day, the size, the destination, and the course profile outweighed the beach scenery.  It made perfect sense for it to be my first marathon.  The race is usually ran during the end of February and beginning of March.  So, the weather and climate was perfect.  Its a local race to me.  So the stress of traveling and added expense was not a factor.  Plus, I got to sleep in my own bed to start off with and then have my family and friends cheer me on, to end with.  The size of the event is relatively small compared to a lot of the major big name marathons.  The profile is also all downhill.  I wasn't trying to BQ even though it is a Boston Qualifier.  But after picking the race, I was able to train on the actual course. Win!  It's not the best scenery, but being able to run in a location that I was familiar with was a big plus.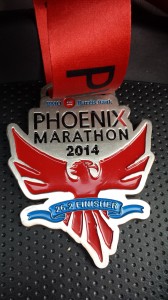 So, there you go.  Hopefully these tips will help you choose your first marathon.  The main takeaway for me was that I needed to have less stress and be able to enjoy the race.  You only get one 'first marathon'.  You only get one chance to cross the finish line of your 'first marathon'.  Trust the training you did, smile, and just have fun.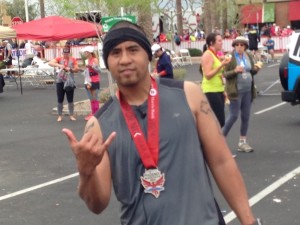 Stay Blessed Stay Fierce
Connect with Shane aka The Silent Assassin!
Blog – www.shootskdenaloha.com
IG – @dasilentassassin
Twitter – @shootskdenaloha
FB – www.facebook.com/Shootskdenaloha
Follow